So no one told us Jenifer Aniston was almost written off of Friends, until now!
In an excerpt from the new book Generation Friends: An Inside Look at the Show That Defined a Television Era, which is being released in September in honor of the iconic show's upcoming 25th anniversary, it has been revealed that Aniston's character was almost written off due to a scheduling conflict!
Related: Jen Aniston & Justin Theroux Reunite In Mourning Of Their Dog
In excerpts from pop culture writer Saul Austerlitz's book, we learn about why Rachel Green was only going to stick around for half of a season, and more!
No Rachel?
EW confirmed that if the CBS comedy series Muddling Through, which Aniston had shot several unaired episodes of, was picked up, Friends would have lost her halfway through the first season.
Saul explains:
"Muddling Through had already shot a half-dozen episodes, none of which had aired, and CBS, after some dithering, ultimately chose to put the show on its summer schedule, in the relative dead zone of Saturday nights. Hearing the news, [Warren] Littlefield turned to [Preston] Beckman, NBC's scheduling guru, with a two-word order: 'Kill it.'"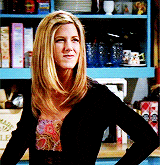 Austerlitz's excerpts also reveal more telling secrets from behind-the-scenes of the iconic series, including a potential romance, and how the cast came together!
Joey + Monica = Love?
The romance between Chandler Bing and Monica Geller almost never existed, as show creators initially wanted the romance to be between Joey Tribbiani and Courteney Cox's character:
"[David] Crane and [Marta] Kauffman initially pictured Joey and Monica as the central romantic couple for the show. Joey, the perpetual horndog, would be lured, and possibly tamed, by the warm, affectionate Monica. In this initial version, Joey was less dim-witted than he would eventually become, with an emphasis on his ladies'-man style and his city-boy attitude. Initially, the casting search was for more of a leading-man type."
Say it ain't so!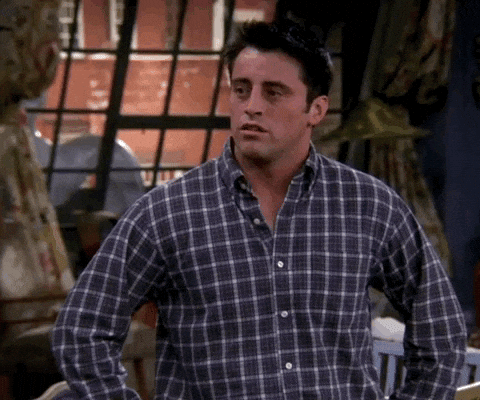 Seven Friends?
There was almost a seventh friend in the mix, an older character named Pat the Cop, because executives couldn't see older watchers relating to just the core six:
"The one major suggestion the network had for Crane and Kauffman was the addition of an older secondary character. NBC was concerned that if all the main characters were in their twenties, it would distinctly limit the series' breakout appeal. An older character—even one that made only occasional appearances—could convince hesitant older viewers to check in with Friends Like Us. Perhaps, the network thought, there might be an older acquaintance they ran into at the coffeehouse who could give them advice about their lives?"
Hmmm… we can't picture the show with more than the six main characters!
Austerlitz continued:
"The writers made a good-faith attempt, even casting the role, but hated the resulting script so much that they pleaded with NBC to drop the idea. If only NBC would kill Pat the Cop, they promised, they would give their six protagonists parents in notable supporting roles, and find older guest stars to attract a more mature audience. NBC gave its permission, and Pat the Cop was no longer."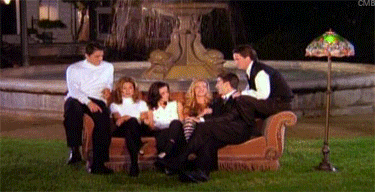 Why There's Little Diversity
Like many other shows of the era, one area where Friends unfortunately lacked was with diversity of the cast, which starred primarily white actors:
"The producers expressed a desire to be open about race and ethnicity as well. They knew that the Ross and Monica characters were to be siblings, and had decided that they would be played by white performers, but were open to anyone for the other four roles. [Ellie] Kanner's initial lists included numerous African-American and Asian-American performers. The flexibility was a step forward, to be sure, but some of Friends' later struggles regarding diversity were etched in stone here. Without an explicit desire to cast actors who looked more like New York, the producers were likely going to end up, as if by default, with an all-white cast … Television executives were more fearful of asking audiences to laugh along with characters of color, concerned that such shows would be ignored by the majority-white audience."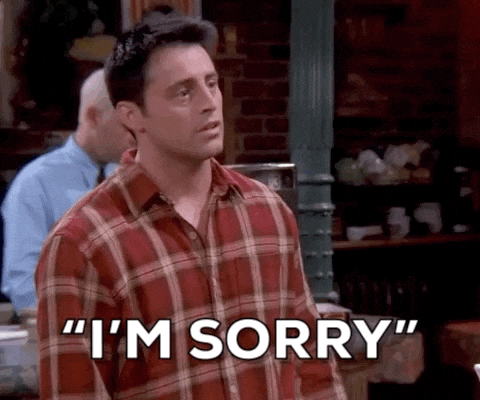 Could you picture the show without Jennifer Aniston, Friends fans? Sound OFF (below) in the comments with all your thoughts on these reveals!
[Image via Apega/WENN & Warner Bros./Tv Royal/YouTube.]
The post Why Jennifer Aniston Was Almost Written Off Of 'Friends' In The First Season! appeared first on Perez Hilton.
Read more: perezhilton.com