Free up your oven during the holiday baking rush with a crowd-friendly recipe for No-Bake Orange Cranberry Cheesecake Parfaits.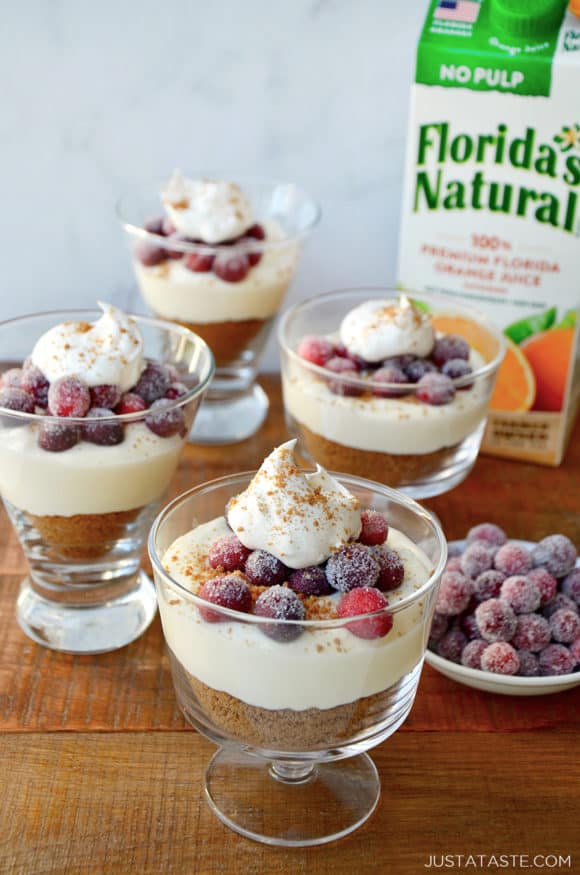 When it comes to planning your Thanksgiving menu, do you stick with the tried-and-tested favorites every year, or do you add new dishes to your recipe repertoire?
My family has an agreed-upon strategy for the big feast: Stick to the usual favorites for all things savory and get creative when it comes to all things sweet!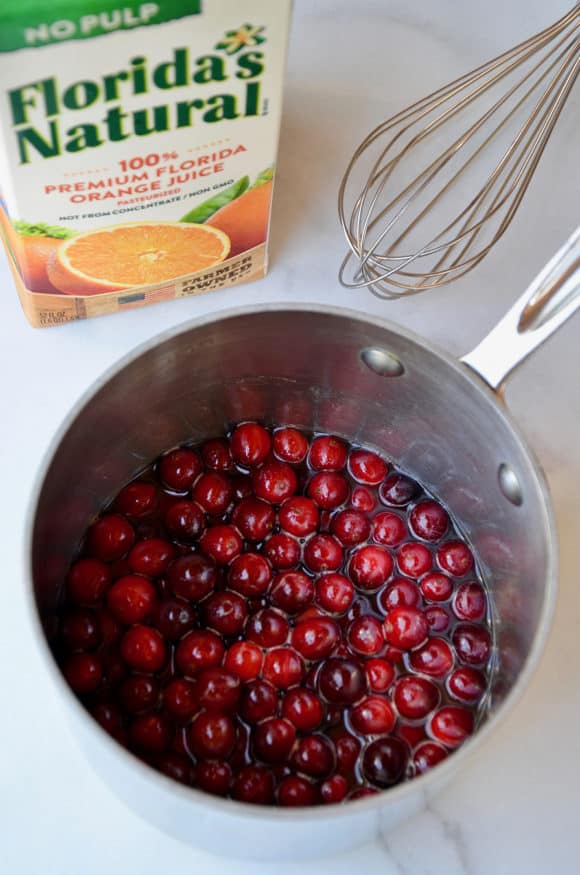 This year, we'll have our family-favorite appetizer (23 years running!), plus other assorted snacks before the traditional turkey, stuffing, mashed potatoes and gravy. Then it's time to welcome this year's newest dessert addition: No-Bake Orange Cranberry Cheesecake Parfaits.
With the stovetop and oven on overdrive, this recipe frees up valuable real estate and can even be prepped an entire day before the big feast. It features the most lusciously creamy orange juice-flavored cheesecake filling, which stars my not-so-secret ingredient: Florida's Natural® Brand Orange Juice.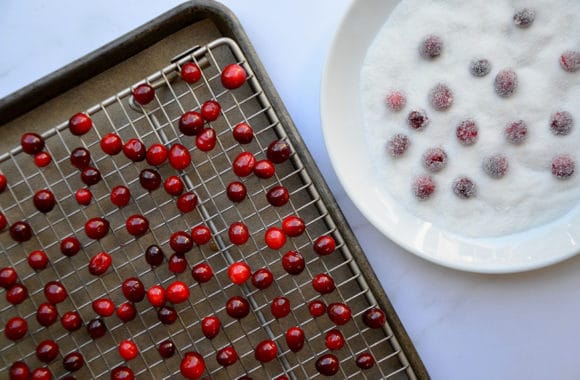 This Thanksgiving marks my fifth year as a proud member of the Florida's Natural Brunch Club, and I can think of no better way to celebrate than with a fast, fresh and seriously crowd-pleasing dessert.
In addition to the tangy cheesecake filling, these individual parfaits feature a layer of crushed gingersnap cookies and edible fruit jewels on top in the form of sugared cranberries.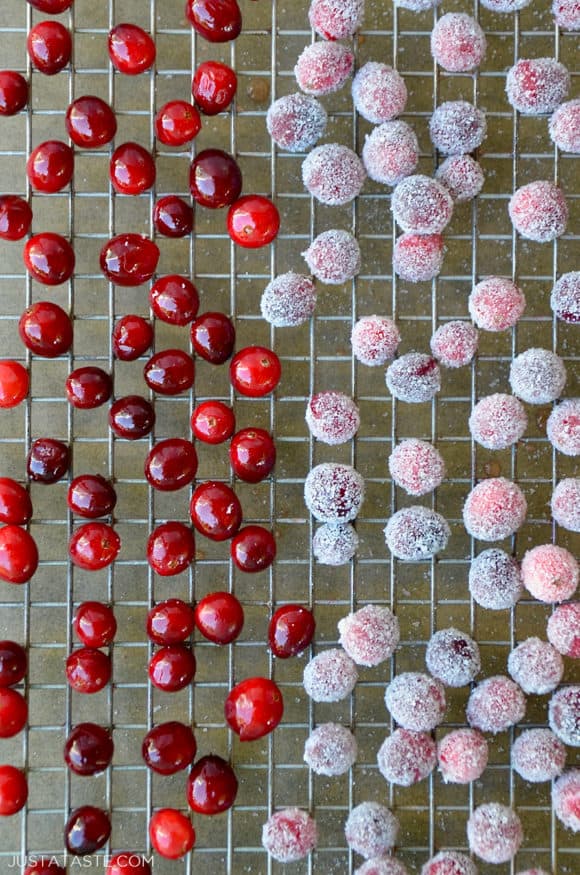 Fresh cranberries go for a quick soak in orange juice before being rolled in sugar. The result is a dynamic duo of sweet and tart flavors wrapped into a cranberry cheesecake combo that's impossible to beat. Each cranberry is bursting with orange juice flavor and pairs perfectly with the richness of the cheesecake filling.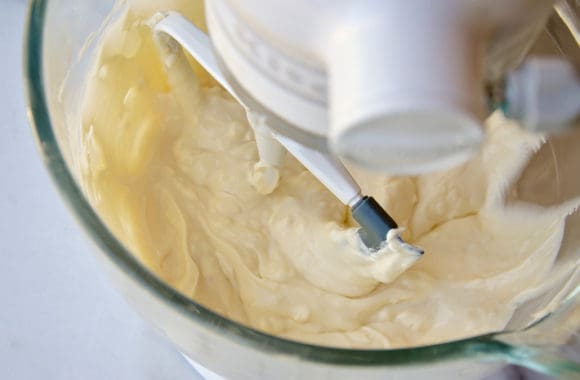 I'm thrilled to be enjoying Thanksgiving at home this year before we head to Florida for Christmas with my husband's family. We'll be taking the boys for their first trip to Disney World, which just-so-happens to be a short drive from the Florida's Natural Grove House!
What better way to follow up a meeting with Mickey than with a tour through the orange groves?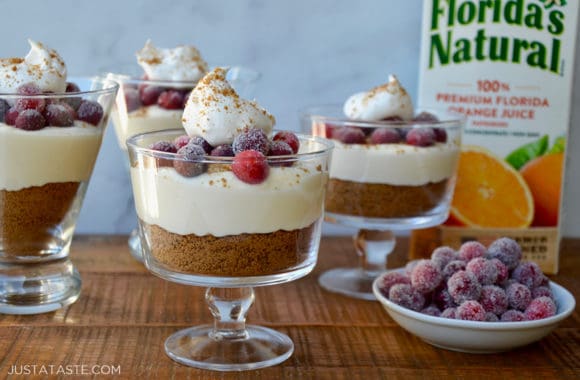 I can't wait to finally experience the groves in person (and with my little ones in tote, nonetheless) and to hopefully meet many of the growers who hand-pick all of the oranges to craft Florida's Natural Orange Juice. I love that they never import oranges and that the juice has been crafted by five generations of Florida families. Five!
Are you ready to put that orange juice to work and up your holiday dessert game? Tune in to the video below!
Craving more? Subscribe to Just a Taste to get new recipes and a newsletter delivered straight to your inbox! And stay in touch on Facebook, Twitter, Pinterest and Instagram for all of the latest updates.